2022-2023 Annual Campaign Kick Off Held September 6th at Montgomery's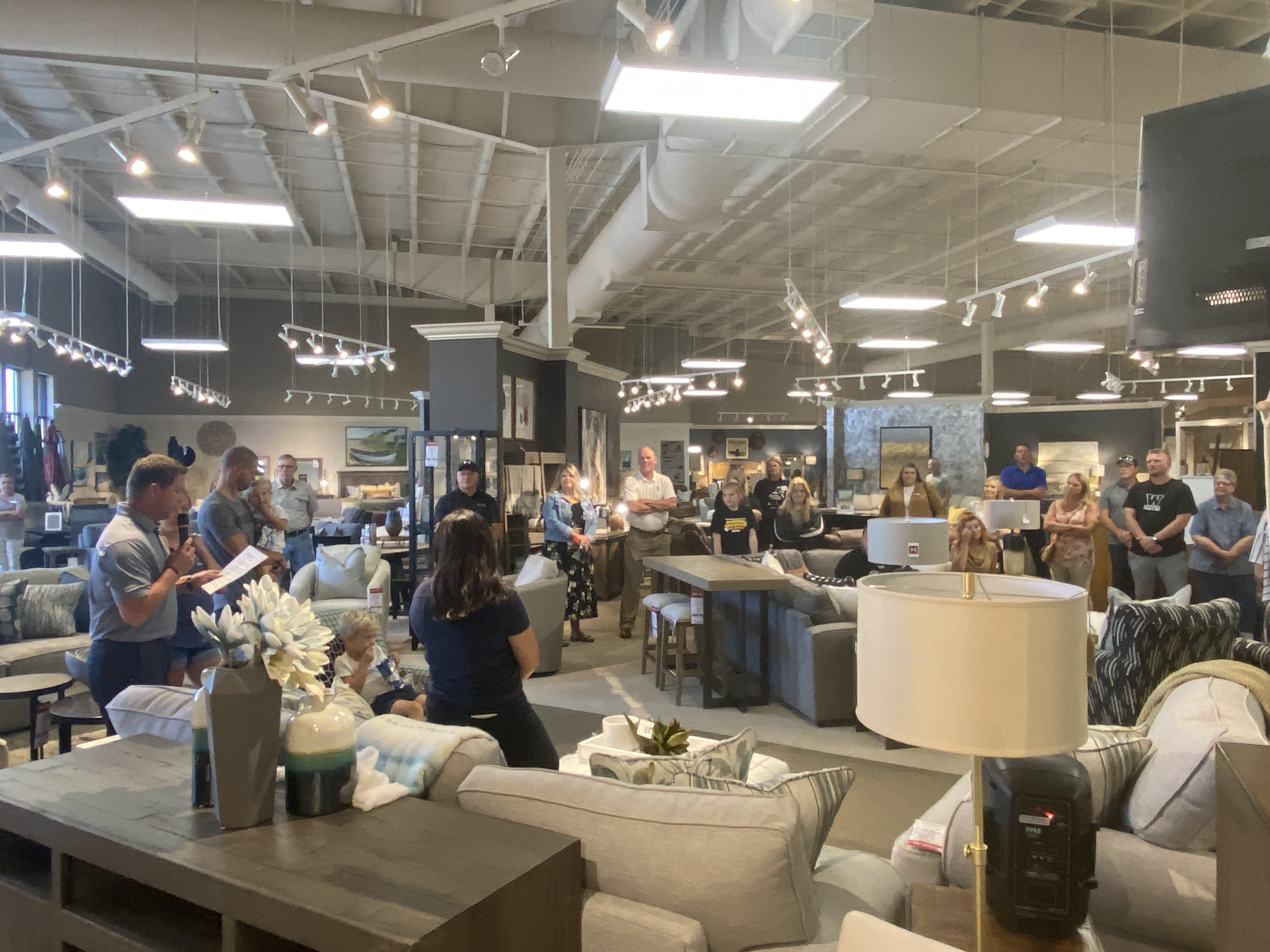 On Tuesday, September 6th from 5:30pm to when Montgomery's Furniture closed United Way had a blast! The Watertown Area United Way kicked off the 2022-2023 Annual Campaign with over 30 agency representatives, Board members, business leaders, community members, Montgomery staff and even a special guest from the Bramble Park Zoo! Agencies present set up tables around the store for Kick Off attendees to learn more about their services while getting to network with other programs.
Our 2022-2023 Campaign Chairs Sean and Kristi Melmer, 2022 Board President Brock Asmussen and Executive Director Laura Hoiten all spoke to thank everyone in attendance, recognize board members, speak on the United Way mission and share testimonials on why they are involved with United Way. Joey Patek, Montgomery's Manager and United Way Board Member, helped broadcast the new campaign video on screen for attendees to enjoy. It has not been put to an official vote but based off crowd reactions the most favored scene in the video is when the two Melmer kids invite the community to give today and change tomorrow. See their shinning moment on screen here!
A huge thank you goes out to Montgomery's Furniture store for allowing United Way and our network to come in and use your beautiful store to host the Annual Campaign Kick Off, thank you so much!
Thank you to all the attendees and those who tuned in for the LIVE interviews on air with the Watertown Volunteer Center and Lake Area Zoological Society! Thank you to every agency present and those who set up table to help our community learn more about your impact!
GIVE TODAY. CHANGE TOMORROW. 
To read the KXLG Good News story, please click here.
Before and after the event @KXLG radio