The Watertown Area United Way is honored to announce this year's
Campaign Chairs, Stuart & Crystal Stein.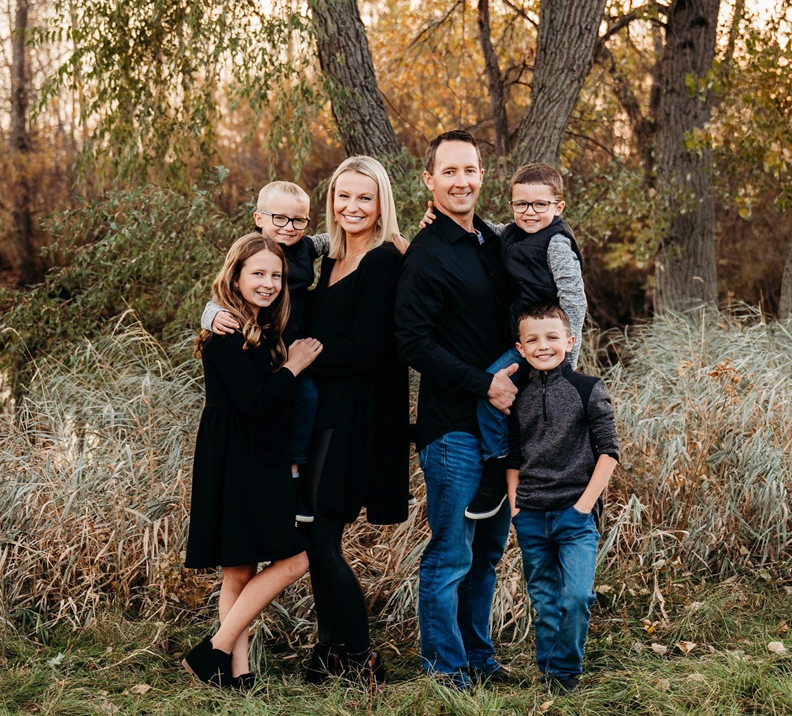 The Stein Family have been long time supporters of the Watertown Area United Way and have held numerous volunteer roles during previous campaigns. They have a strong passion to continuously support the Watertown community and to enhance the lives of others.
Stuart and Crystal have 4 children, Macie (11), Madden (9), Andrew (6) & Ethan (6). Together they have lived in Watertown for the last 15 years and Stuart is a graduate of Watertown High School. Stuart is the 3rd Generation owner of their family-owned businesses, ESCO Mfg and Stein Sign Display. Crystal owns a social media business.
When you have the Stein's on your team, expect a bright future!